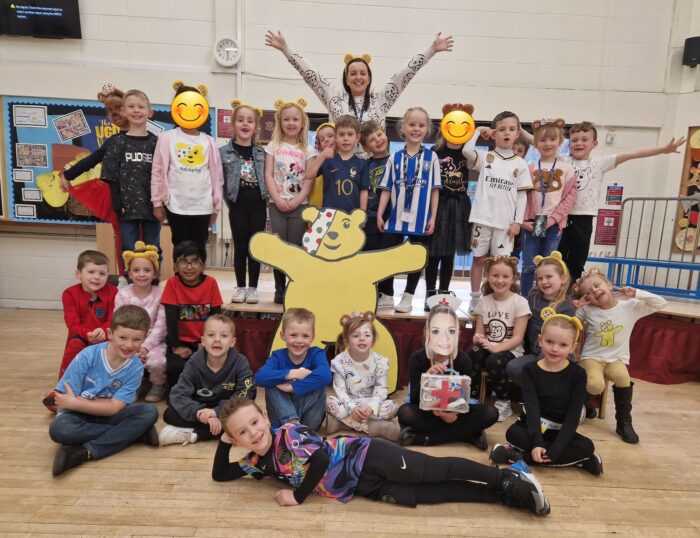 November 2023 – Children In Need
We had a fabulous day celebrating Children In Need on Friday 17th November. We dressed in yellow, as Pudsey or as someone inspirational. We had lots of teachers, nurses, police men and women, doctors, footballers and, of course, Pudseys!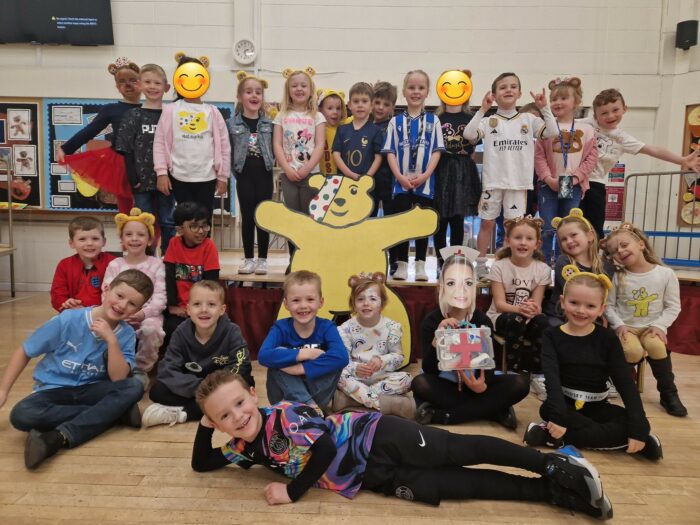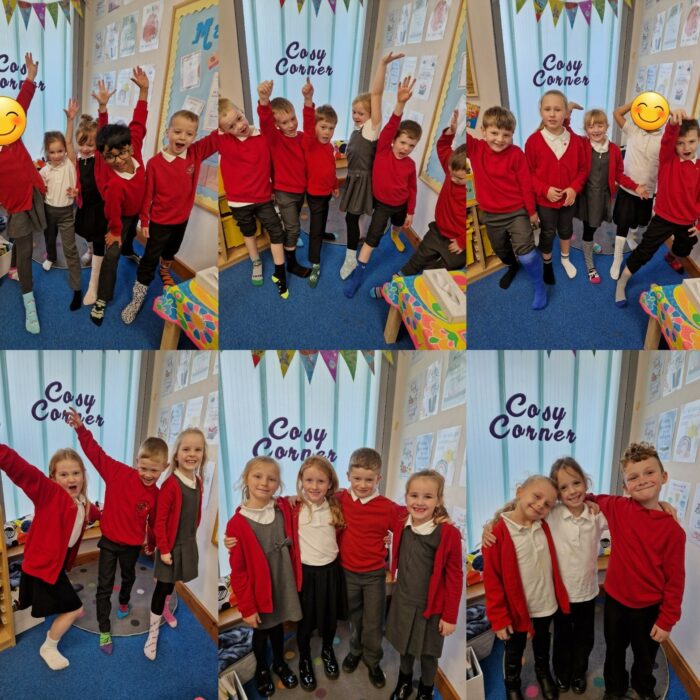 November 2023 – Odd Socks for Anti-Bullying Week
During the week commencing 13th November, we celebrated Anti-Bullying Week by doing lots of activities to help us spot the signs of bullying. We also came to school on the Monday wearing odd socks to show that we are all different… and that's ok!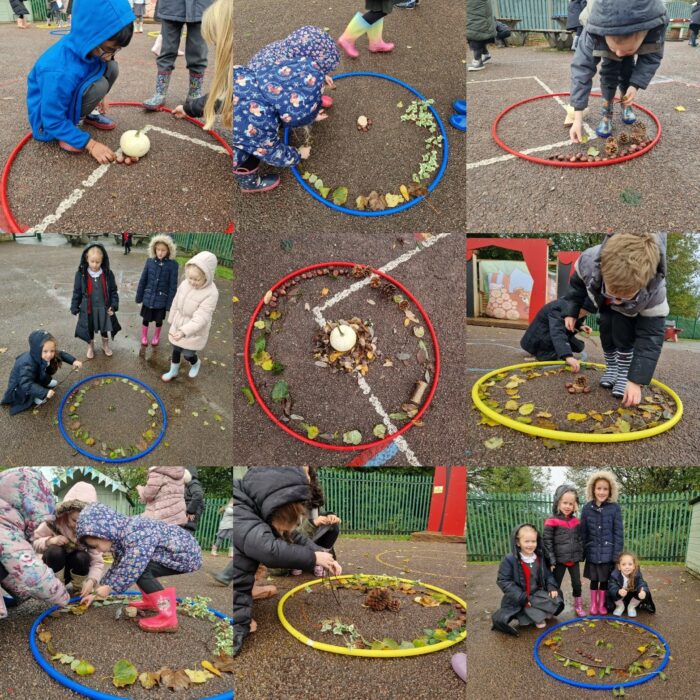 November 2023 – Outdoor Classroom Day
We celebrated Outdoor Classroom Day by taking our Science learning outside into the Infant playground and garden. We searched for signs of Autumn and used our findings to create beautiful Atelier style art inspired by the local artist James Brunt, who came to work with us back in September.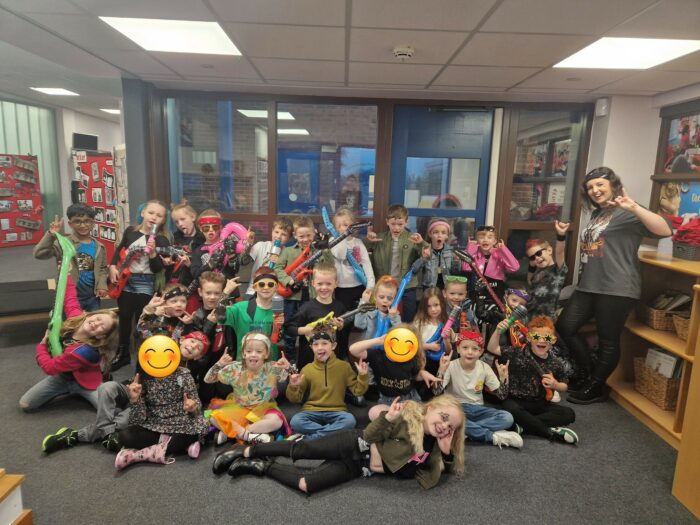 October 2023 – TT Rockstars Day
To celebrate the re-launch of TT Rockstars, we all transformed into rockstars for the day! We spent the day rocking out to Mrs Caborn's favourite rock bands and battled against our friends to practise our times tables using TT Rockstars. We loved it! ROCK ON!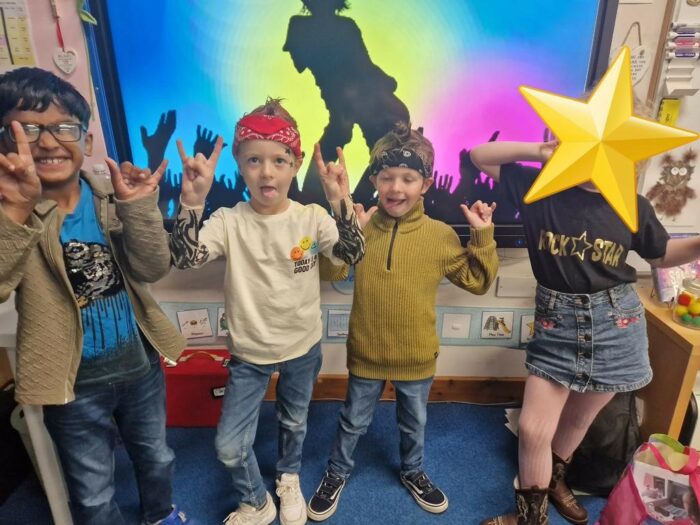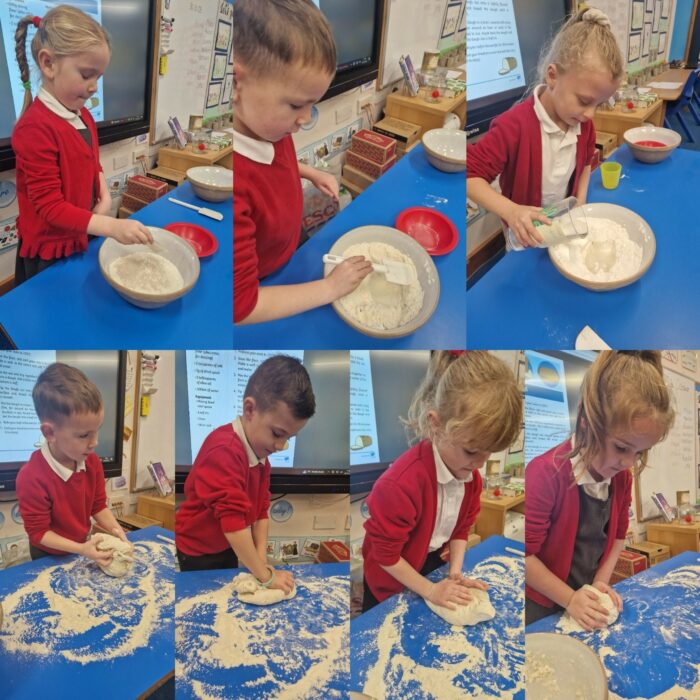 October 2023 – Bread making for our new topic 'Fire! Fire!'
To help us remember how the Great Fire of London started, we baked some bread in our Infant kitchen. We looked at a set of instructions and followed them carefully to make 2 loaves of delicious white bread – yum!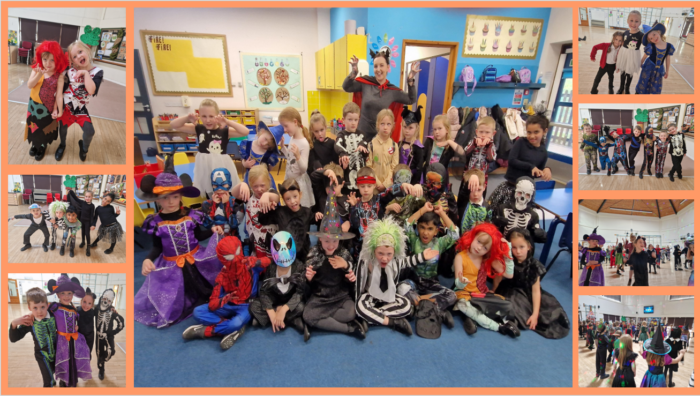 October 2023 – Our Spooktacular Reading Reward
This half term, Class 8 chose to have a Halloween party for their reading reward. Since they managed to achieve more than their reading ticket goal, Mrs Caborn, Miss Quinn and Mrs Finney decided that the children were allowed to bring in their own Halloween costumes to wear for the party. We had such a brilliant afternoon dancing away to our favourite spooky songs!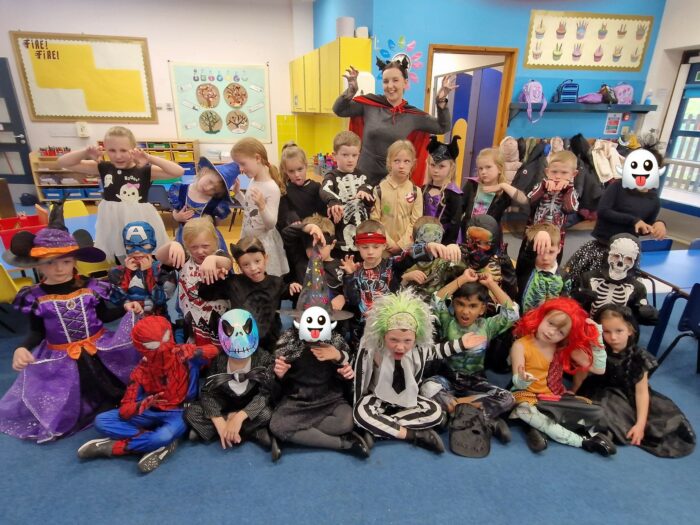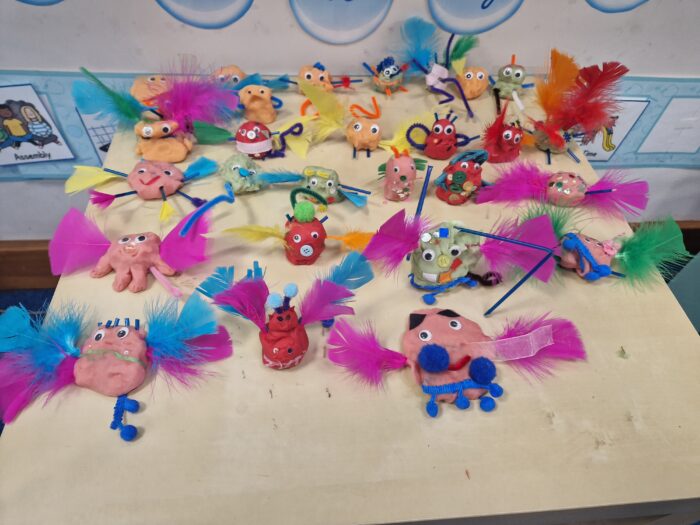 October 2023 – Bog Baby
As part of our English topic, we have been reading Bog Baby by Jeanne Willis. To help us write our own character descriptions of the Bog Baby, we decided to design and make our own! Don't they look fabulous?!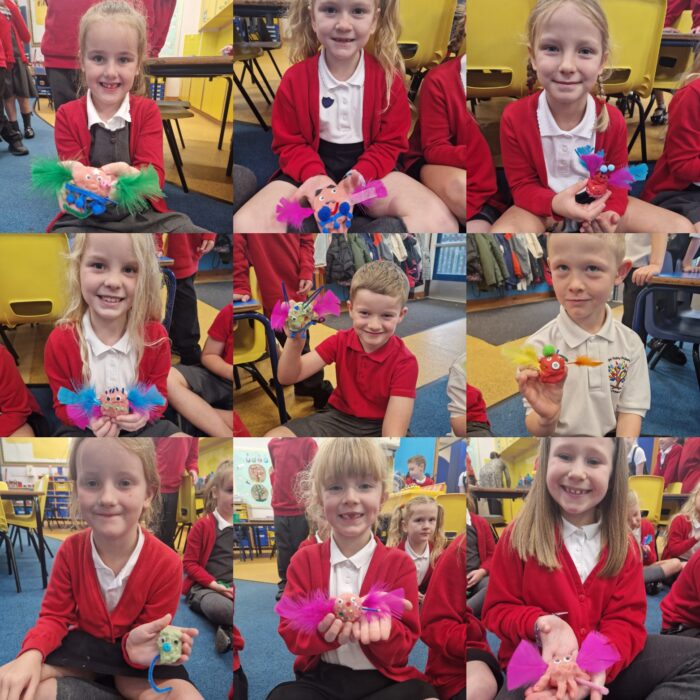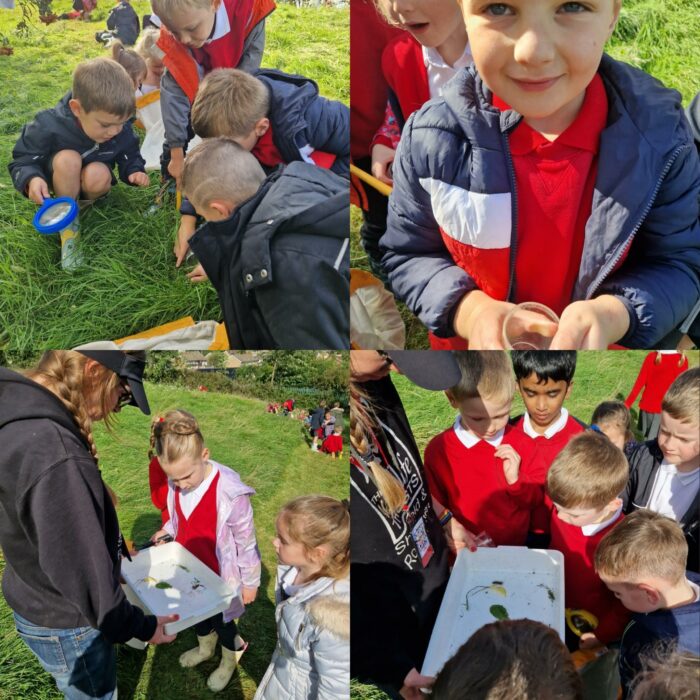 September 2023 – An afternoon with the Wildlife Trust
To kick start our new topic, 'Let's Go Wild', we were lucky enough to have the wonderful Sarah from the Sheffield Wildlife Trust visit us to do some bug hunting and den building. We found lots of amazing minibeasts in our Infant garden and then finished our afternoon off with some den building. We had a brilliant time!